Happy Sunday!!!
Sunday means another new yummy stamp from
Unity
! Yeah!
Today's stamp is totally my kinda stamp - I LOVE lights, lamps, lightbulbs... the look of them, and the meaning behind 'light'. I just had to whip up a card when I got this.
So here it is!
So simple, but pretty isn't it?
Oh, yeah, and pay attention to my Copic coloring! WHOO-HOO! I'm getting it! It's super fun, but everytime I start coloring, it makes me realize that I'm missing all sorts of colors! Endless addiction... and I first thought that having one set was enough! I'm so wrong! Now... I've built up to 4 sets of the Copic Ciao set of 36, and realizing that I still need more!
A look upclose: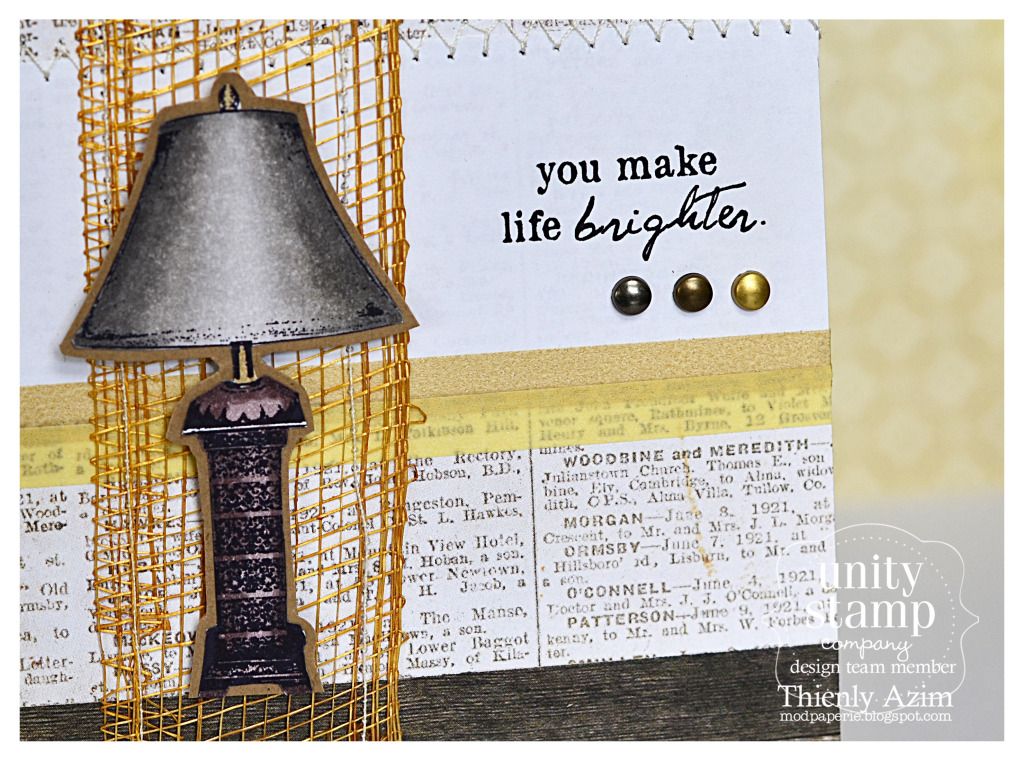 Anyway, I hope that you love this stamp as much as I do, 'cause for all you folks that in in the Stamp of the Week club - this is coming your way!
AND... if you aren't a member yet - it's not too late! You can sign up for it by clicking
here
for more info!
Oh, and be back later with another blog post! So excited about this one!