It's another brand new month - and that means it's another brand new kit of the month for Unity Stamp Company!
I must say - I LOVE this kit. First of all - I fell in love with those hexagons. They are amazing and would be so cool to use them on cards! The whole kit just makes me so excited for summer! Here it is!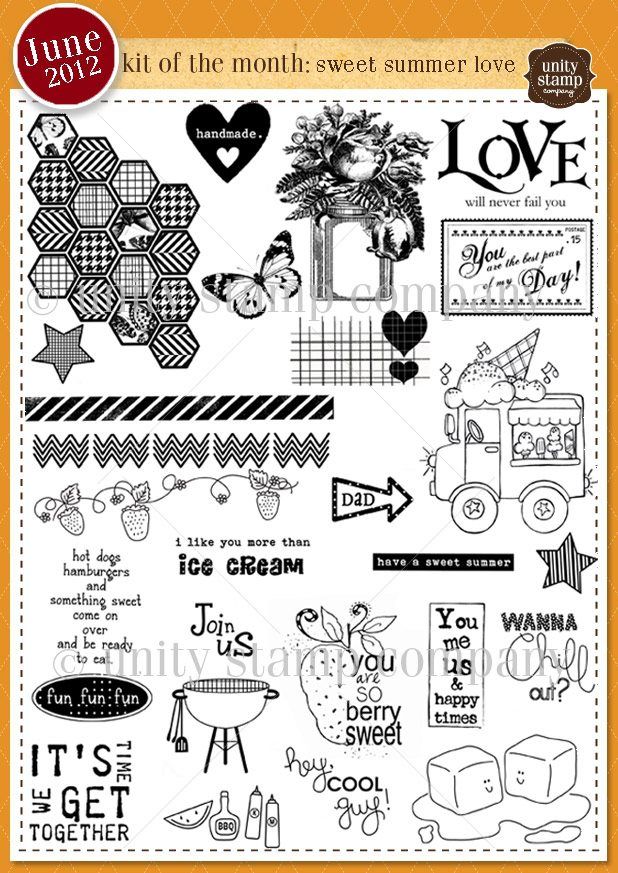 For those of you that's new to Unity - they have a month long sketch challenge running over on their
blog
EVERY MONTH! The prize is so good - you won't want to miss it!
Here's the deal:
Take out
ANY
Unity
Kit of the Month
and make a card or other stamped project based on the sketch above.
Please
only
use
Kit of the Month
stamps on your card.
You may combine
Unity challenges
.
The winner will receive
ANY

Kit of the Month

of their choice for FREE plus 100 randomly chosen

Unity Stamp Company

stamps!
So, to get you guys started - I've made a card to inspire you!
Here's mine using stamps from current kit of the month!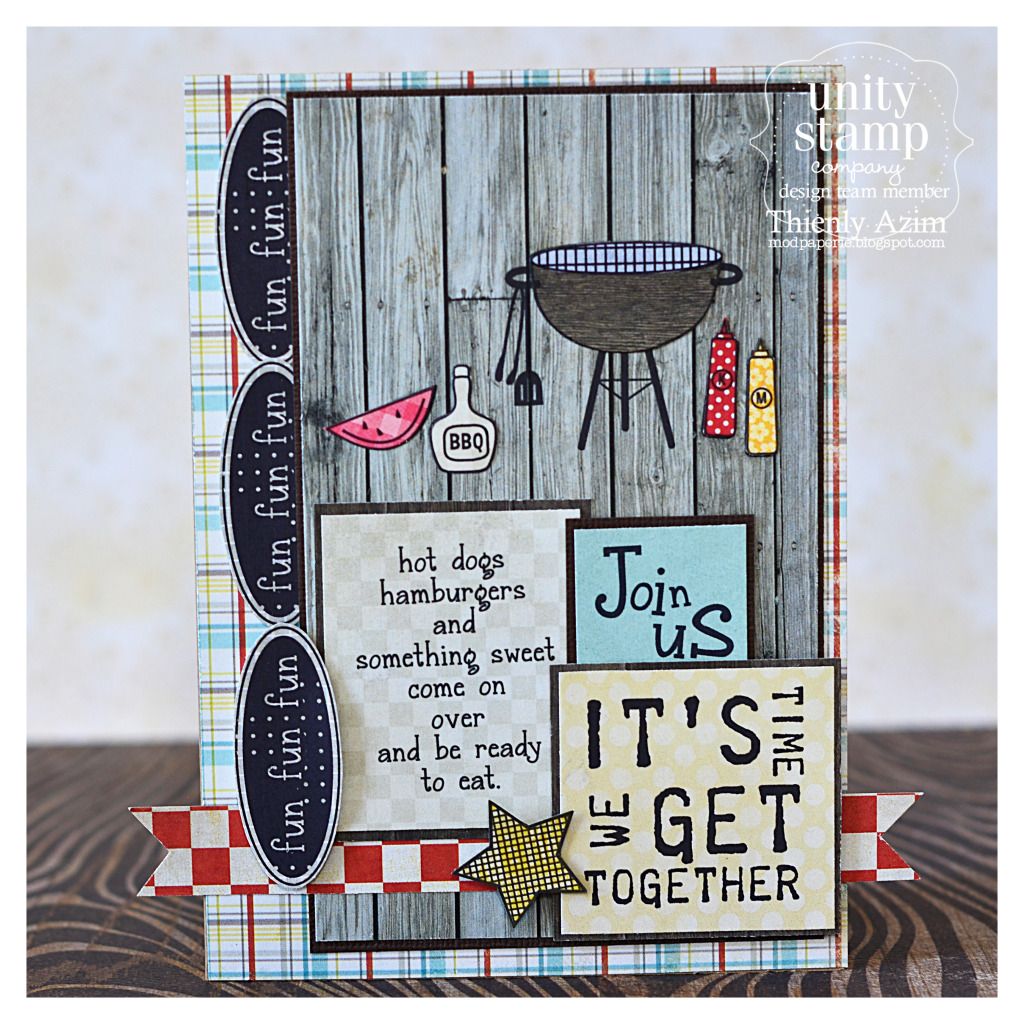 Isn't this so fun?
Now, it's your turn! Pull out your Kit of the Month stash and create something to share with us over at the
blog
for your chance to win some Unity goodness!
That's it! Have a great weekend!