Happy Thursday!
It's another day until the fabulous weekend! I'm getting so excited as I count down to my son's last day of school. Then, it's SUMMER!!!
Oh, and before I go on - I would like to wish my son a Happy 10th Birthday! Hooray!
Okay, today, I'm sharing a few projects, but since my
Epiphany Crafts
project and my
Unity
Hip Hop Thursday fell on the same day (and just so it happens that my project included products from both companies), I'm combining it!
So... if you're coming from Shermaine's
blog
, welcome to the LAST stop :) If you're coming here, just because, thank you, and feel free to hop on along back to the Unity
blog
and see other projects, as well :)
Thienly Azim <----- YOU ARE HERE
Okay, I was really excited about this project - and so happy that now I get to share this with you! This week over at Epiphany Crafts'
blog
, we're having a rainbow challenge. You are to create a 'rainbow' inspired project using their tools. YOU can go and enter your project as well over on their blog using their tools for your chance to win a fabulous prize! See more details on their blog!
Anyway, I decided to take the balloons and the cloud from the
May Kit of the Month
. I stamped each balloon 6 times onto 7 various rainbow colored cardstock. I cut each of them out by hand, and scored them down the middle. I glued all the pieces together by joining one side to another and with a matching colored twine running through it.
I took each of the twine/balloon combo and stretched it over the embroidery hoop ring. I added on clouds, sentiment (also from the same stamp kit) and made washi pennants, with two pennant being the Epiphany Crafts epoxy pennants. (Pennant 25). I also added a heart epoxy using Round 14.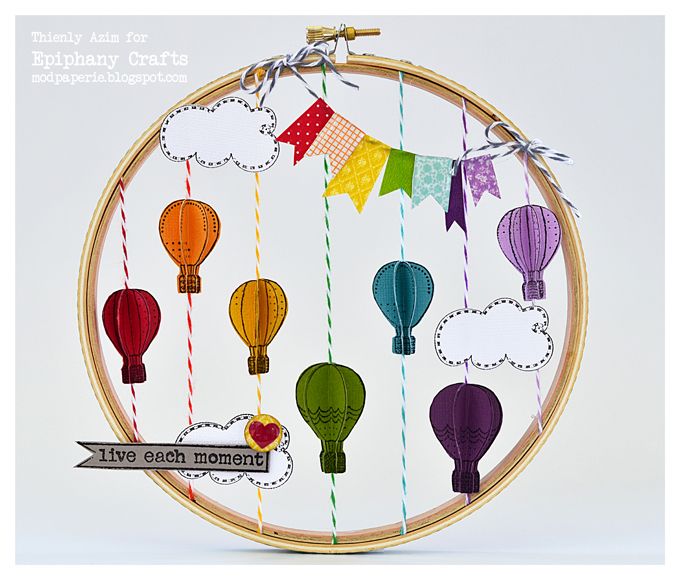 (*Excuse me for posting the same pic... one in the Unity watermark*)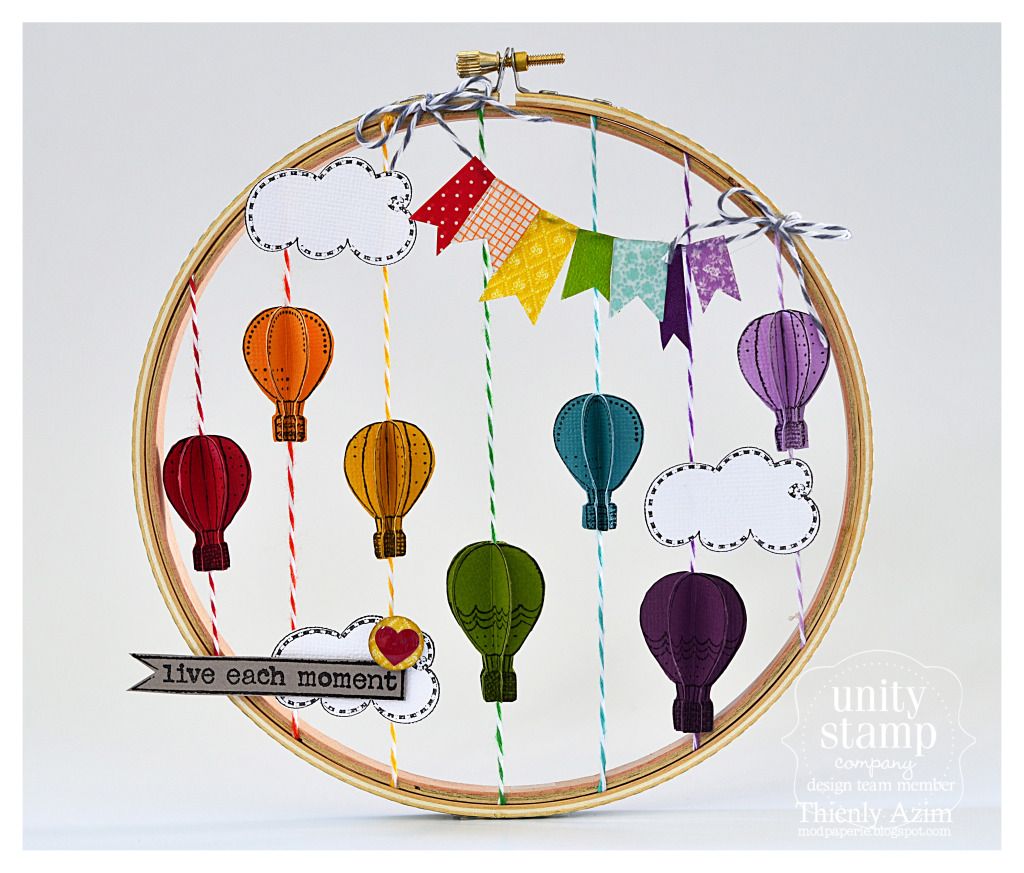 Isn't it super cheerful? It brightens me up every time I look at it.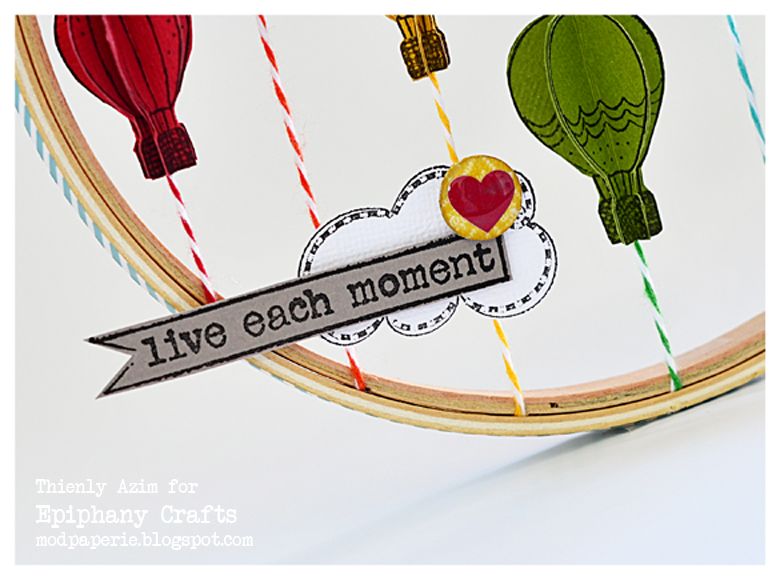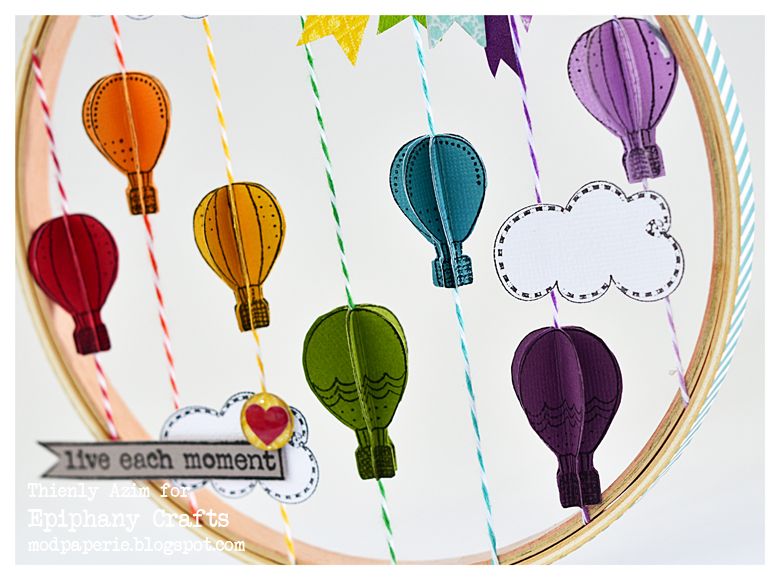 Hope you like!
Okay, onto a couple little things:
Here's a card that I made using stamps from
Wishes & Kisses
stamp set.
...and lastly, but not least -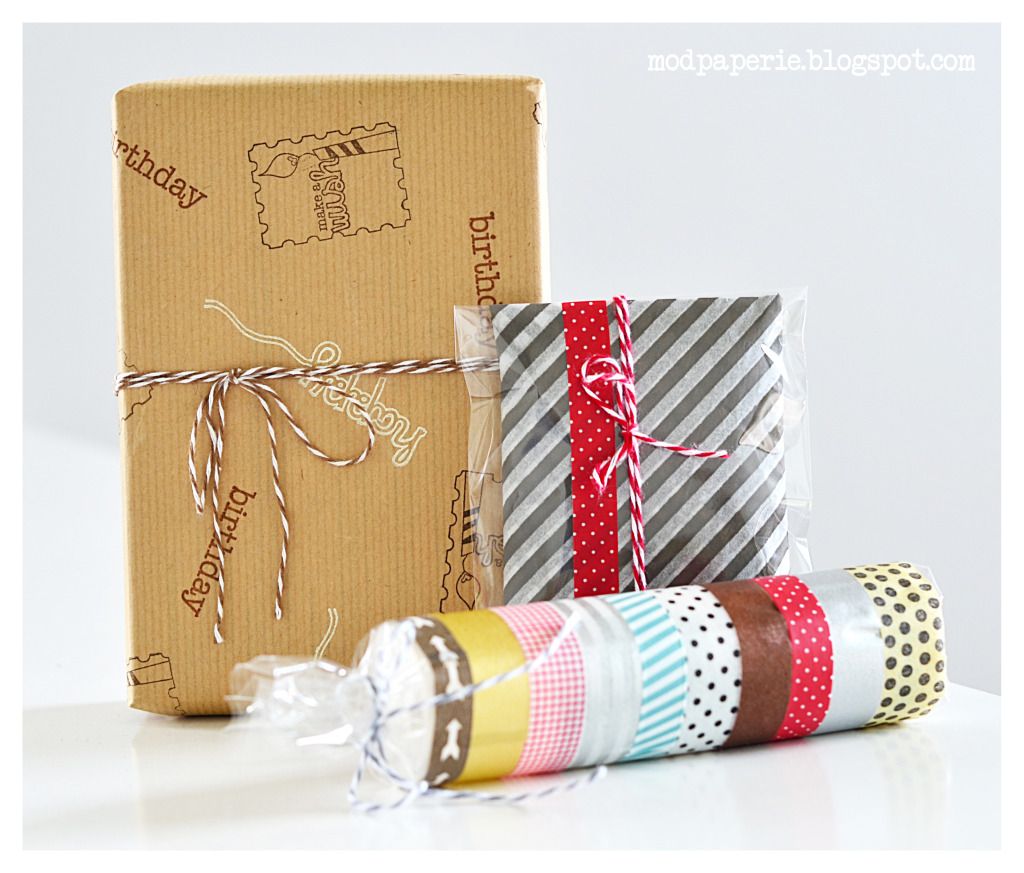 ...these gifts were given to my sister on her birthday. I took stamps from
oh happy day
and stamped it all over the kraft wrapping paper in two shades of brown and cream. I then finished it with twine :)
The other one - I stuck the bottle in a clear bag and taped washi all around it. Super simple, but very stylish, modern and cute.
Okay, that's it!
Thanks for stopping by - I appreciate it :) Until next time!