Okay, I'm back!!!
This one, I was really excited to share about, because it's my first 'official' project that I made for my
Paper Issues
team.
For those of you that is not familiar with
Paper Issues
- it's an online Etsy store, and you can purchase fabulous papercrafting supplies! (You can use coupon:
modpaperie to get 20% off EVERYTHING
in their store! How awesome is that!) Their stock changes ALL the time, so I make a point of checking it every week! It's super fast shipping, and the shipping is reasonable, too (even for Canadians!) so yeah, it's my fave shop on Etsy right now!
Anyhow - this is a blog hop, so if you're coming from
Susan's blog
, you're on the right track! If not, just kindly go back and start there! You won't miss me for too long as I'm the second one!
Susan Tutt (
Live, Love, Laugh and Create!
)
Thienly Azim (mod paperie) <----- YOU ARE HERE
Melissa Priest (
Just Me. Being Crafty
)
Diana Fisher (
Design by Diana
)
Izzy Anderson (
Write. Snap. Scrap
)
Jodi Baune (
Dancing in the Rain
)
Shellye McDaniel (
The Papered Cottage
)
Tamara Tripodi (
happy life, crafty wife
)
Paper Issues Blog
Besides their online store, Paper Issues also have a creative
blog
and linky parties, so you can go and show off your amazing projects to the rest of the world. If your project gets featured as a post - then you get more traffic to your blog! It's a win win situation - and it's super fun! Then, there's the creative team - which I'm on, and it's just a whole bunch of girls who are literally addicted to anything paper and anything that can be attached to paper. We all have too much fun together!
So a new linky theme has begun, and the theme is Burlap and Canvas. These are absolutely my current fave items when it comes to adding that 'wow' factor to my projects. (Stay focused as there's a yummy prize offered at the end of this post) You should have seen me when I found out about the theme - so happy!!!
I had these canvas pennants from Canvas Corp and wanted to do something fun with them. As soon as I saw the Wine and Cheese Sampler paper from Black and Ivory collection, I knew I had to make a pennant to put up at a dinner party! How fun would that be!
To get started - I stamped with Tiny Textures background stamps from Tim Holtz. These stamps were just too perfect - each of these designs somehow matched perfectly with the Canvas Corp papers! Then I added the cut outs from the paper along with burlap flowers and burlap cloth... and ta-da!!!
Here's my project!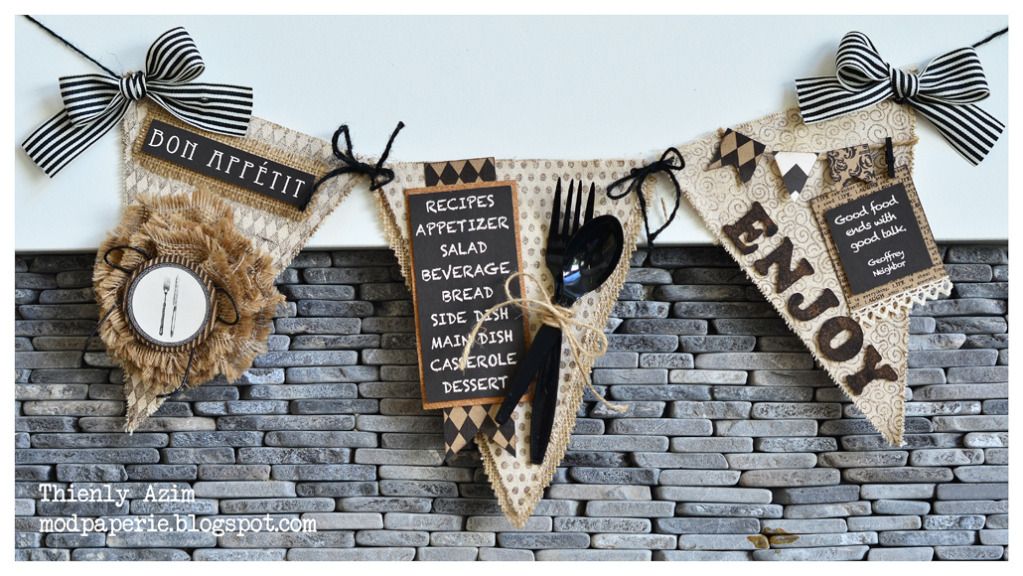 I love how this came about. It didn't take me all that long to make, yet, it looks so pretty!!!
Of course, some close up pics!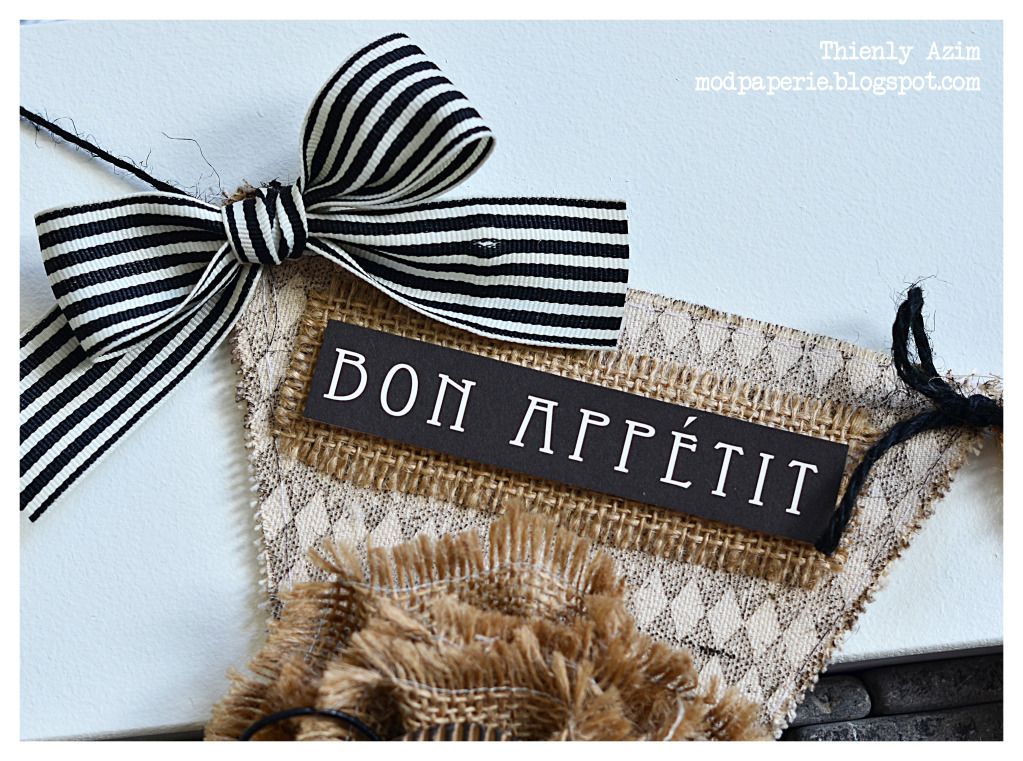 I love these ribbons. I've been wanting to get these ribbons from Stampin' Up forever and finally got it in my hands - had to use it!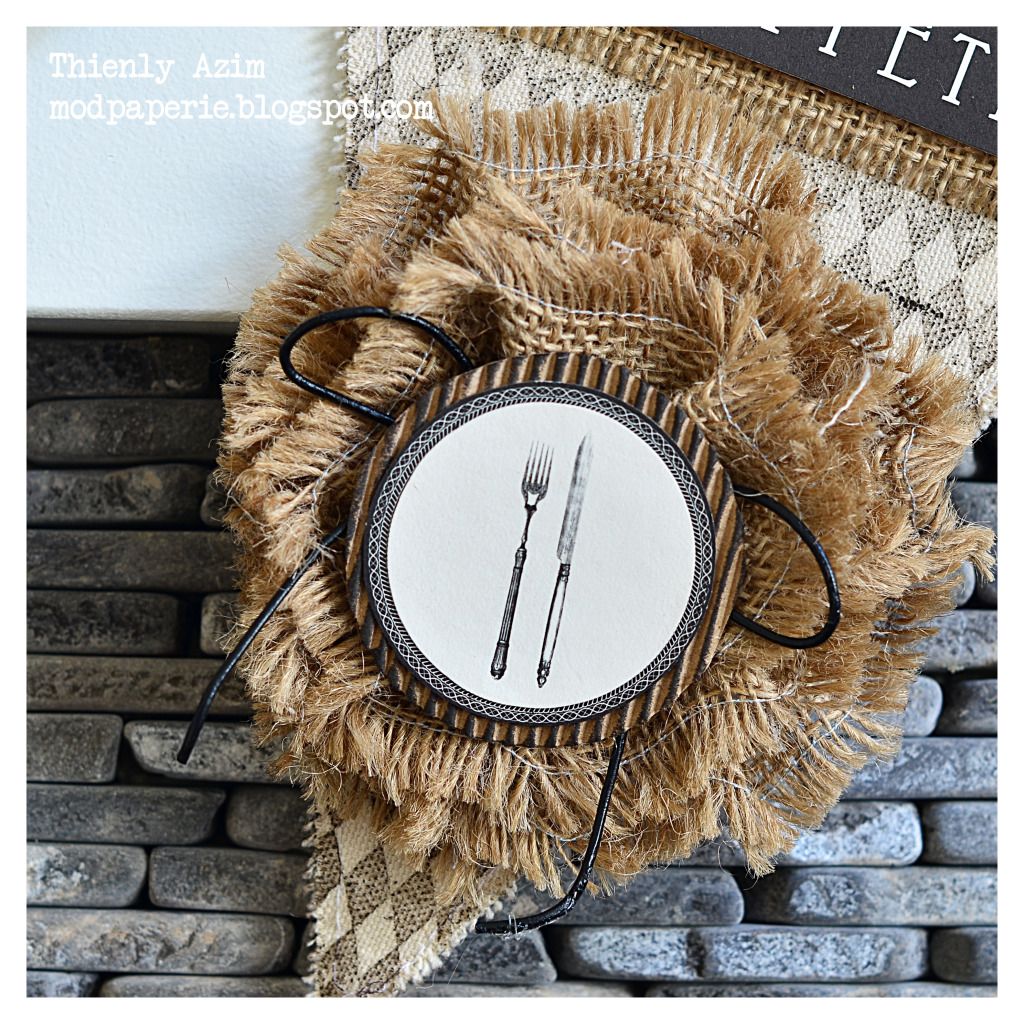 This burlap flower is already made - all I needed to do is to add the topper!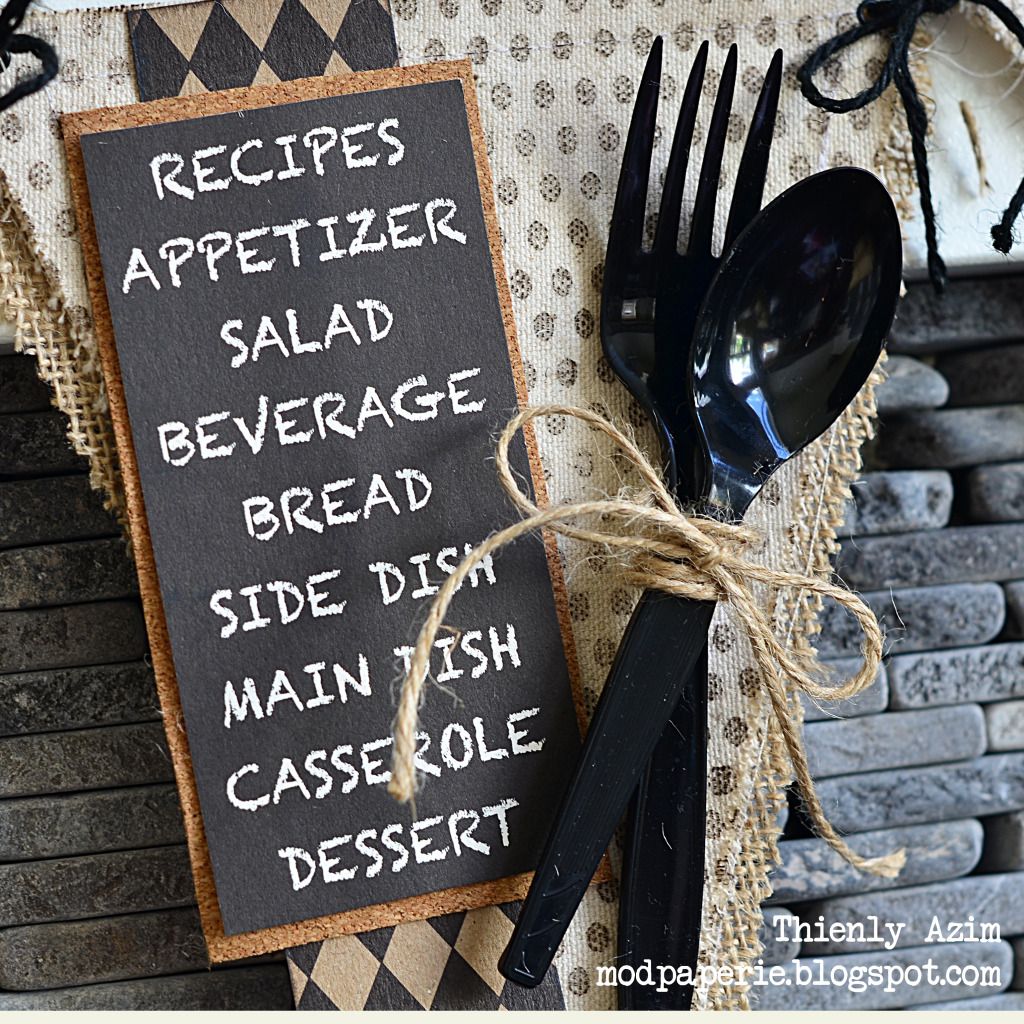 Oh, and I love the adhesive cork, too... have been using it in some of my projects lately... has the similar look as burlap and canvas.. and all goes together so well! I just had to add the plastic cutlery on! So fun!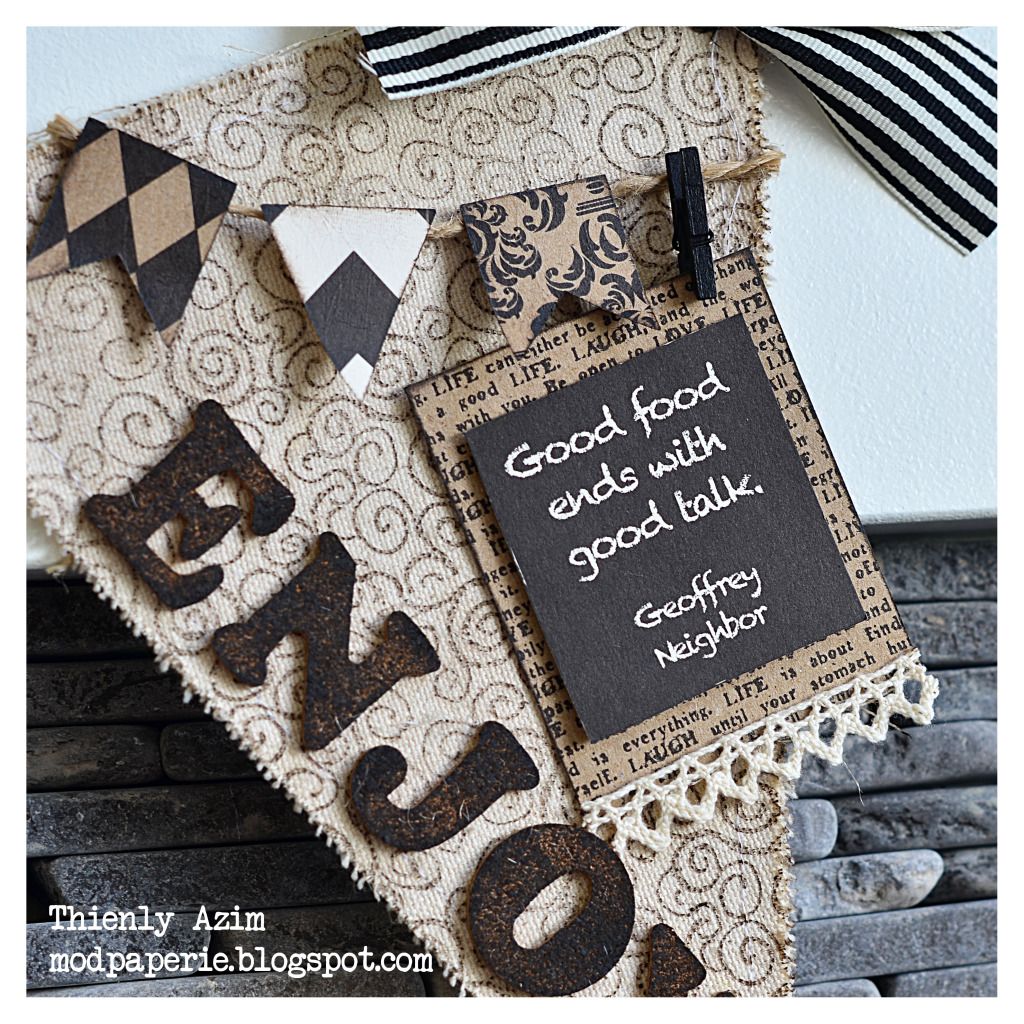 The 'enjoy' letters are adhesive cork letters and I inked it up with black to give it 'uumph'. The pennants are cut using Papertrey Ink pennant dies.
Hope you liked my project!
So, are you ready to see the goodies for a giveaway? Look at the yummy prize sponsored by Canvas Corp! This is an amazing collection of goodies - just imagine the fun you could have with all this!
To win this -
1. You MUST be a follower of my blog.
2. It would be nice if you also because a follower of my FB page :)
3. You MUST be a follower of Paper Issues blog and FB page.
And then... 4. leave a comment over at
Paper Issues blog
and tell her how much you want this at the end of this hop! (It is the last stop)
Also go link up your burlap and Canvas projects if you have any until June 23rd!
The winner of this prize will be announced at the end of this 2 week theme :)
Have fun and good luck!
...and I will happily send you over to
Melissa's blog
!