I'm not much of a 'western' person, but I sure enjoy our annual cowboy festival in my city.
(love cowboy themed crafts, too!)
It's called the Calgary Stampede and is probably one of the largest outdoor show on Earth -
there's rides and concessions,
there's rodeo and chuckwagon races,
there's talent shows and concerts,
not to mention parade, fireworks, and evening shows.
It's super fun place to be, and if you ever come by here -
it's worth checking out!
(other than coming to visit me!)
This place (as mentioned in my last blog post) was heavily flooded just 15 days ago,
and almost got cancelled...
however, with hard work and determination to keep the 100 years of celebration alive,
they sucked up all the water, cleaned up the sludge, and set up the carnival.
It's amazing actually!
I've been super busy lately with 6 of my family members coming to visit,
and my sister home for the past few days...
So much fun, yet no time to craft!
I LOVE my family, and no -
I don't get sick of them -
and want to spend every moment with them as I can.
Thus... my craftiness will resume late next week :)
Anyway - thought that I'd whip up a super simple card to share with y'all today!
I just enlarged it to 5.50" wide,
and also created a card base as well using the two mirror images welded together at the top.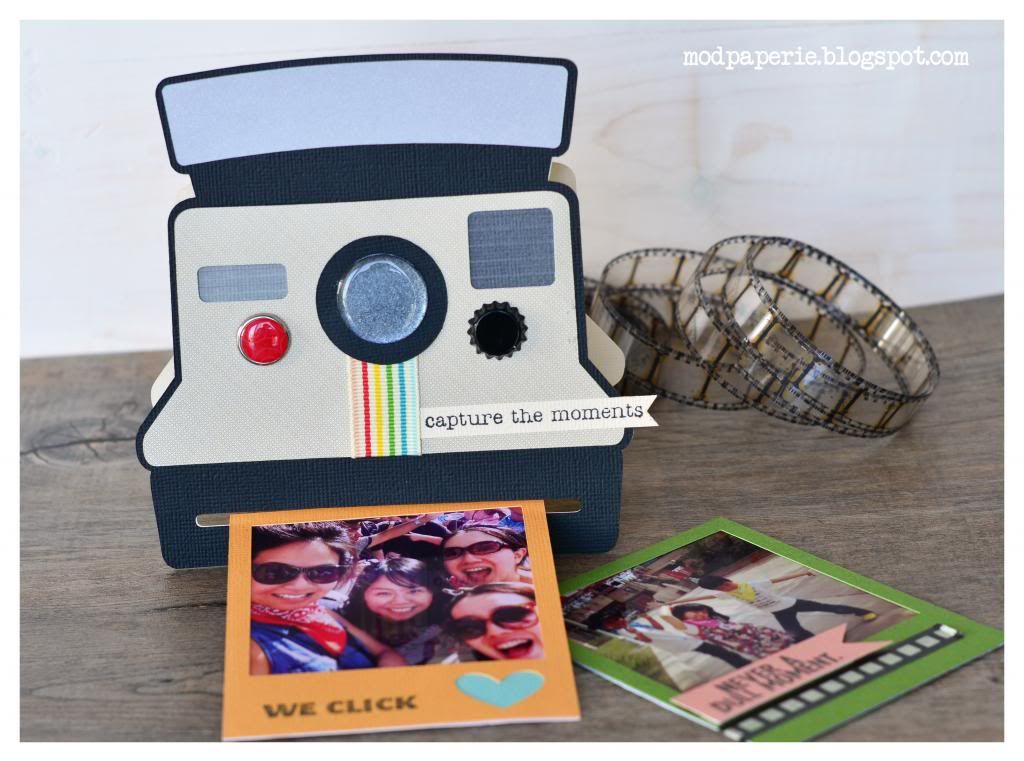 I almost wanted this to be a 3D polaroid box -
wouldn't it be fun to store all the photos inside?
(maybe I've got to think of something for a DT project!)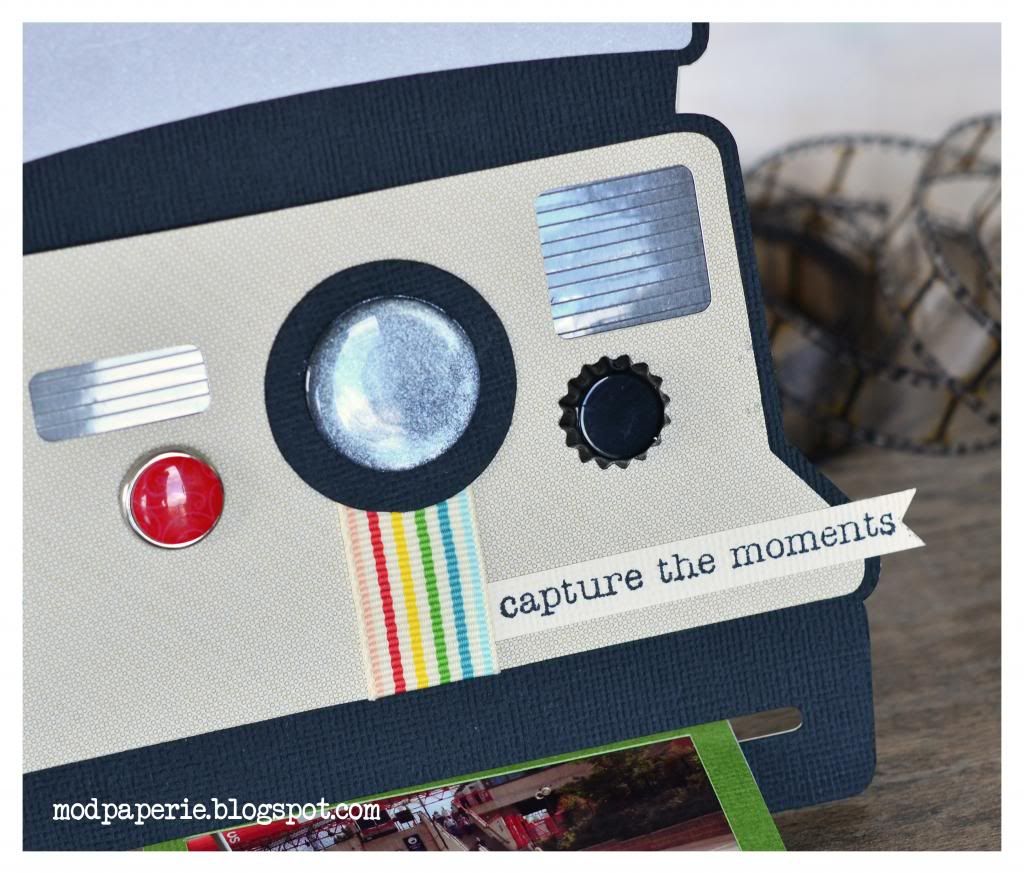 I used various embellishements to 'bring out' my camera:
1. Epiphany Crafts Round 25 epoxy for the lens.
2. Mini bottle cap for the dial.
3. Brad for the button.
4. Embossed acetate over cardstock for the flash.
5. Found the PERFECT ribbon from Cosmo Cricket Jacks' World (passe collection)
5. Of course, the perfect
sentiment
from Unity.
I also love the fact that a picture is shooting out from the camera!
and I used the default size for this - 3.50" wide.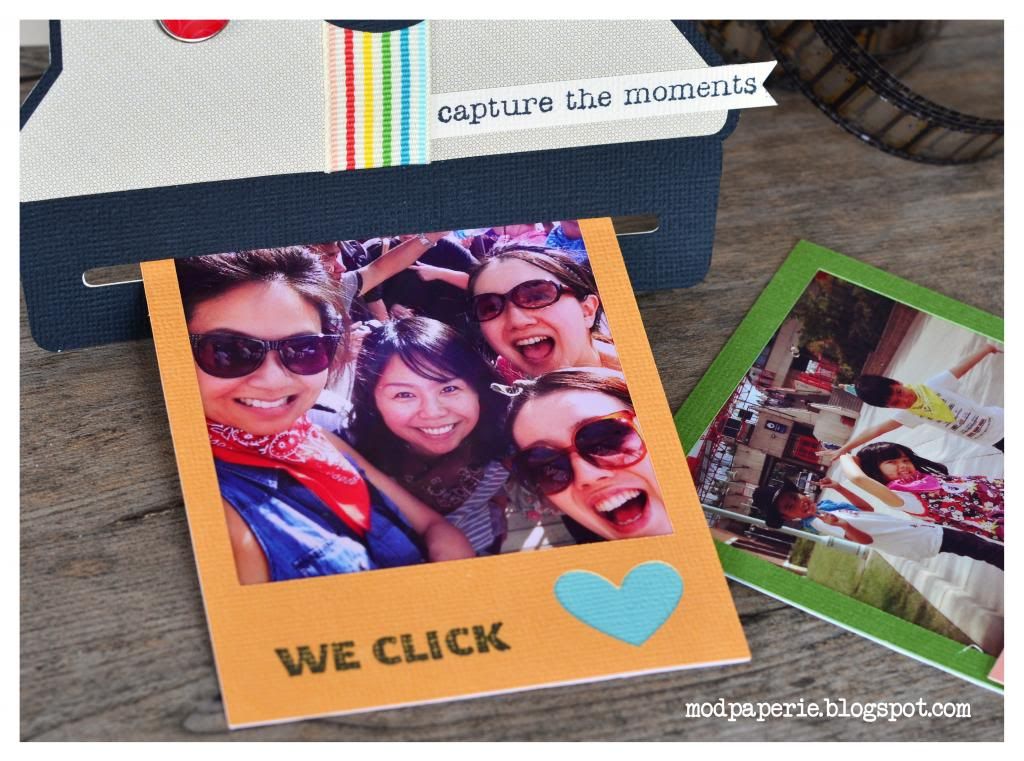 ...and thought that I'd share some of my fave photos from the Stampede.
Here's me (in the middle) -
wish I had on my sunglasses to be cool like the other gals!
and my sister to the left and my cousins on the right.
Yep - we totally "click" (
this
stamp set)
We've bonded from when we were small,
and named us the 'cousin club'.
...and I had to share a pic of my crazy kiddos.
Love them -
they keep me smilin' all day with their hilarious poses and dance moves.
Sentiment comes from
here
.
----------------------------------------------------------------------------------------------
That's it, folks!
Oh, I'm going on a HUGE driving trip in a few weeks -
we're driving down to the Grand Canyon,
to Vegas, to Anaheim to do Disney,
then up the coast into San Francisco and Portland,
and coming back through Spokane.
If any of you have any advice, MUST SEE places,
I'd LOVE to know!
----------------------------------------------------------------------------------------------
Oh, and while I've got ya here -
did you see the
NEW KIT
from SVG Cuts?
That's all I can say.
Get it free with $9.98 purchase or more this week!
COUPON: FREEGIFT
Can't wait to try making the haunted mansion!
That's it -
thanks for coming by!
Have a beautiful day!