I hope that you're having a great summer so far!
This week over at SVG Cuts,
a HUGE Christmas in July Party is happenin'
and hope that all of you can join us for some fun!
We're having new Christmas themed projects shared daily from the design team,
A new Sizzix eclips and a Silhouette Cameo giveaway,
...and we're gonna end it with a BANG -
with an all new kit coming out on Fri/Saturday!
Doesn't that sound amazing?
Anyway - today - I get to share my Christmas project with y'all!
It's actually a super easy project
(nothing like any other thing that I make for DT projects)
and you can probably make this without looking at my instructions!
(also can be used as a stocking!)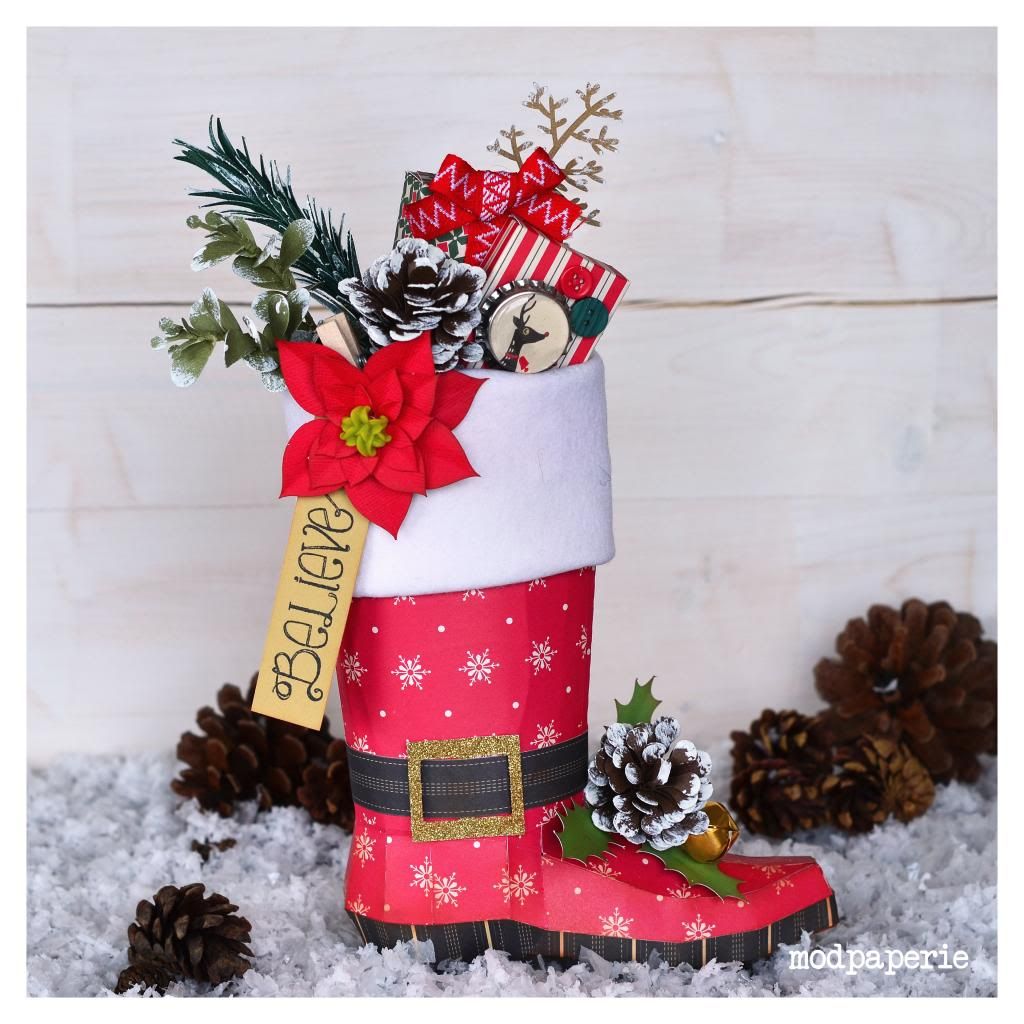 I just recreated using the boot file from
here
,
but made it all Christmas-y!
I covered up the top of the boot that makes it cowboy-ish,
with white felt all around...
and totally changes the way this boot looks!
and little gift boxes :)
Of course, stamped sentiment makes everything complete -
used a stamp from Gingerbread Kisses stamp set
(did ya know that Mary also designed this stamp set?)
...and, of course, a Santa needs to jingle,
so I added a bell on his boot!
Cute, isn't it?
It would be super cute to customize the boot
(forget the Santa boot)
but personalize for each family member
and have it sitting on the fireplace mantle.
It's a perfect way to stuff some hot chocolate and chocolates
and makes a perfect holiday gift!
To make this, you need 3 kits:
Hope you liked my project today -
and don't forget to take advantage of the coupon: XMASJULY
Have a beautiful day everyone!
See ya later!