Hello once again!
I'm here to share my last project that I made for the SVG Cuts Halloween Party!
There's ONE MORE project(s) to be shared tomorrow from an amazing designer -
so keep your eyes peeled!
So, with the Jack O'Lantern-in-a-Box, Spooky Cuties Block Puzzle, and with this...
I literally felt like I was working in a Santa's Toy Workshop.
Except it was all Halloween toys!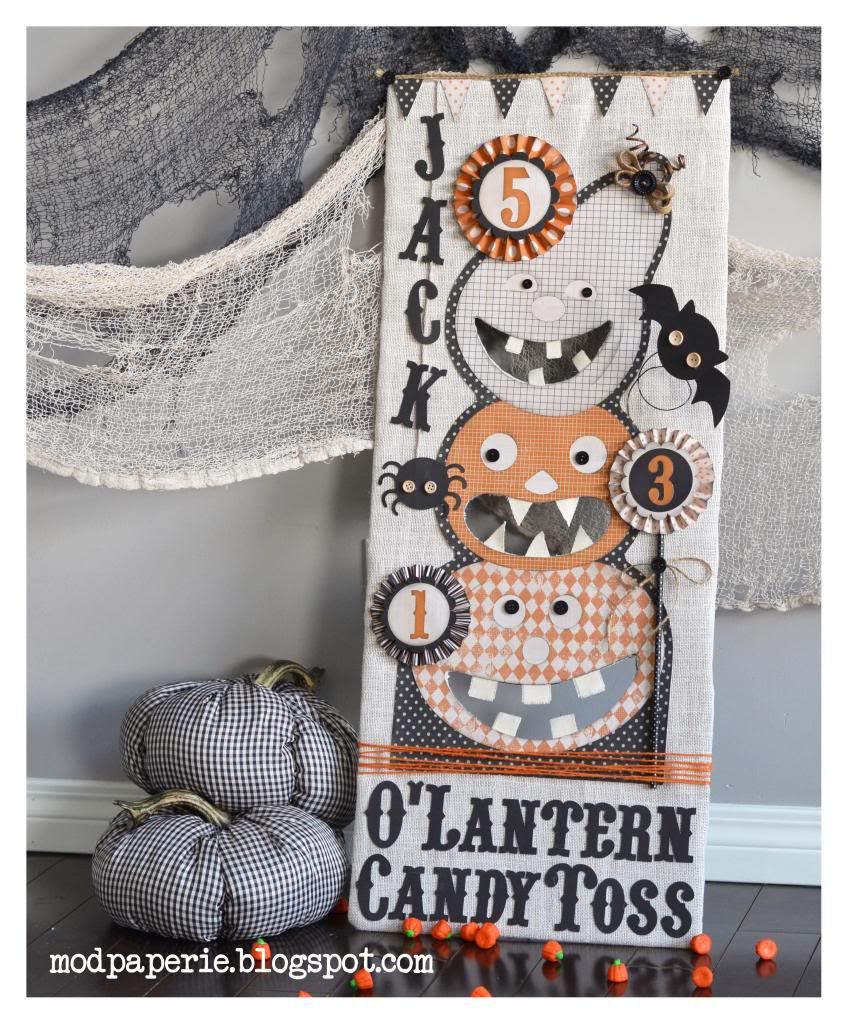 This one today is the BIGGEST project that I've ever created.
It is the BIGGEST one that anyone has probably ever created!
I had to break up the
Jack O'Lantern file
onto 3 12x12 mats and adhere them together.
You can kinda see how I did it here!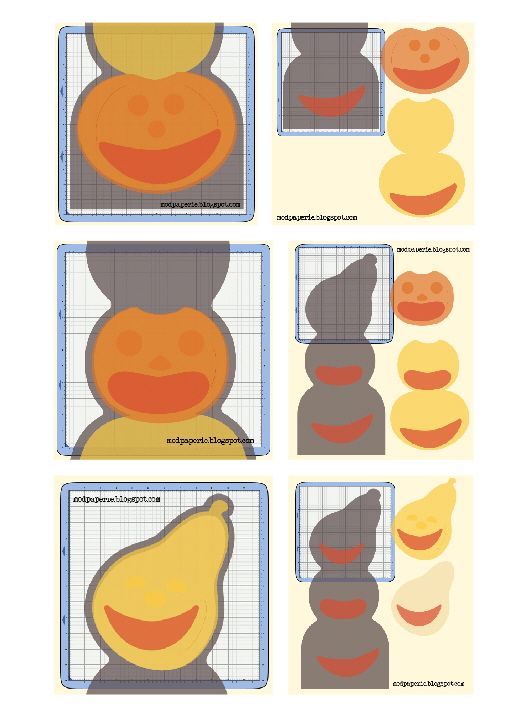 This originally was a card file, and then I blew this up numerous times...
and I had to break up the parts to change it for a larger mouth.
Larger mouth to accommodate candies! :)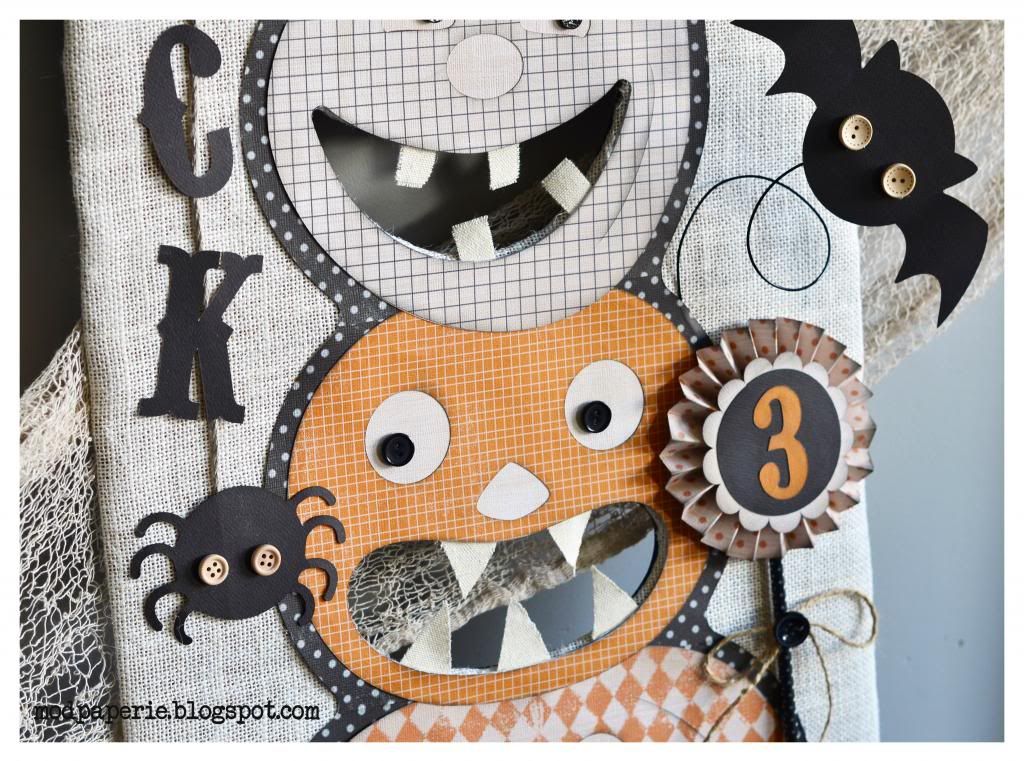 Those teeth that you see are all made out of canvas!
That's right-
these teeth are fully bendable and flimsy so it can allow all the candies in!
Yet - it's stiff enough to hold it in that position.
I added some fun things onto this board -
such as the
bat
on a wire,
a freakin' pumpking looking at the
spider
hanging down,
and all the game points indicated on a rosette.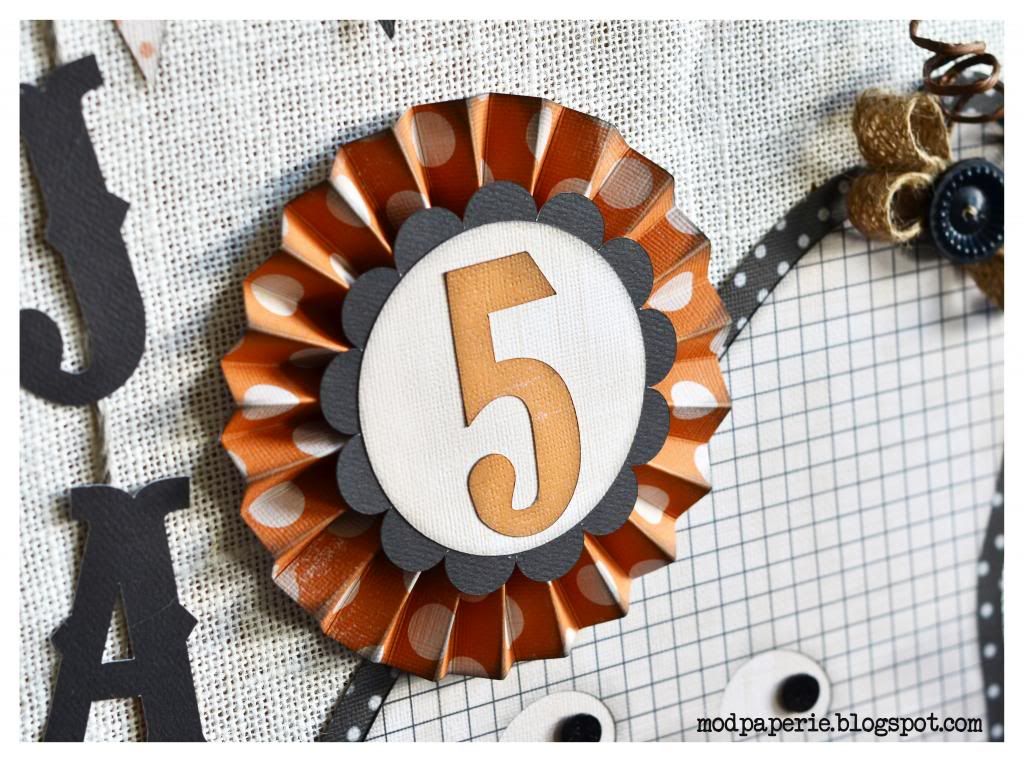 Rosettes are so fun to make,
and super easy -
yet it adds SO MUCH to a project!
I love the vintage look of these papers -
it's exactly the 'style' that I imagined these pumpkins to be!
I used Echo Park Apothecary Emporium collection.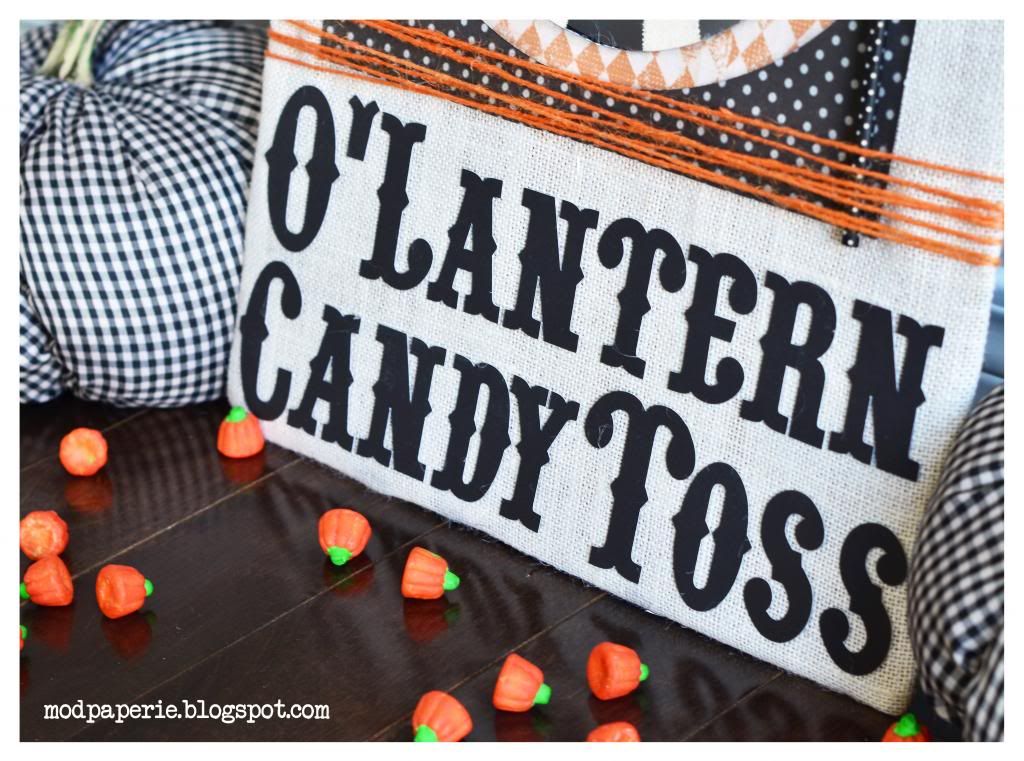 I had to create a 'sign' for the game.
It was important for me to pick the right carnival font -
just didn't want to go with a blah arial or courier :)
So I went with Pointedly Mad font.
So, when I showed this game to the kids -
they were SO excited!
I got them to dress up in their Halloween costume for my little photo shoot.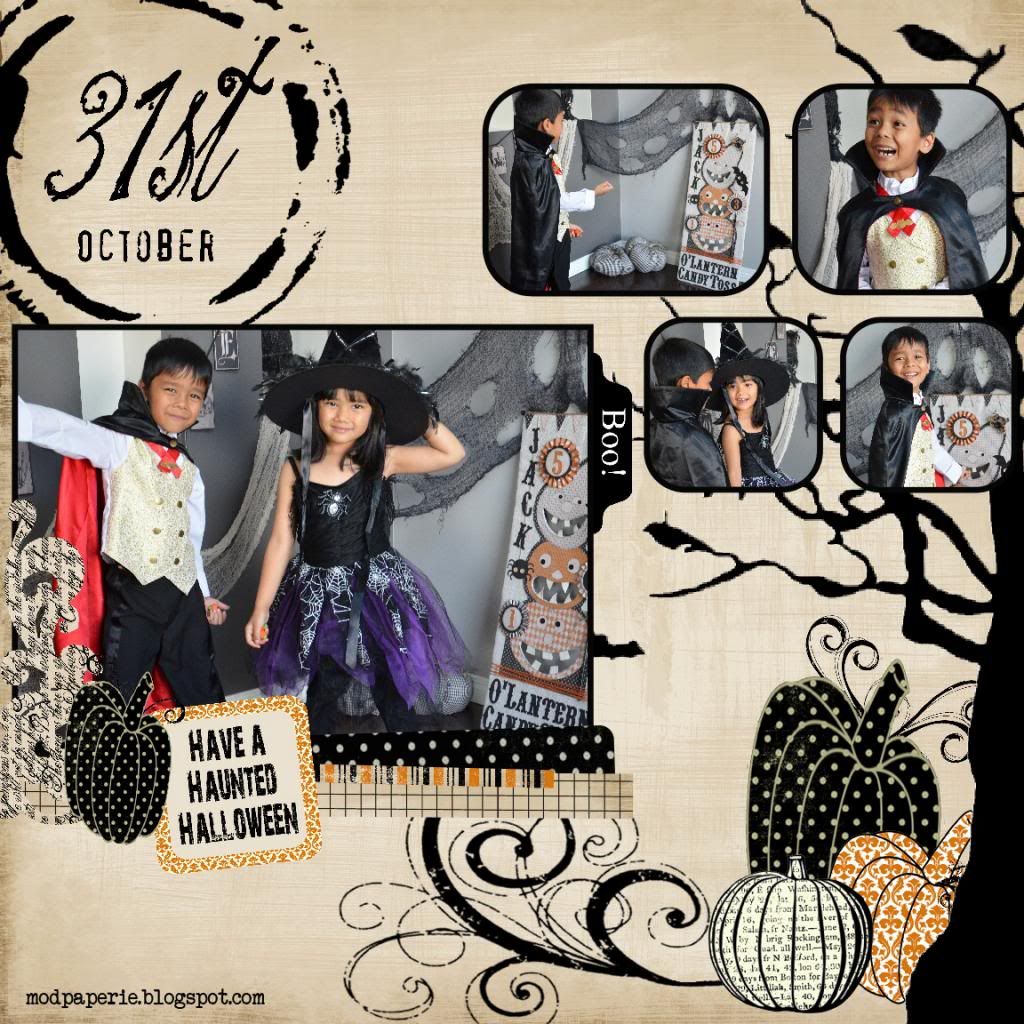 Don't they just look so thrilled?
Don't they look like 'We've got the best mama ever?' kinda expression? lol.
Well, even if they didn't, I sure felt good to make some handmade toys for them!
If you want to make one just like this,
all you need are the collections below:
...and then once you have them all -
head on over to the
SVG Cuts blog
for files and its sizes used, and for instructions.
That's it!
Thanks for coming by -
your visits always make my day :)