Happy Tuesday!!
Today, I have a simple project to share with you -
a perfect way to give some love to your Valentine on that special day.
I had a bunch of brown glassine bags (you can buy them anywhere - lots on Etsy!)
and decided to 'alter' it a bit using some yummy Unity stamps!
LOVE LOVE LOVE it - and just had to ink mine up!
I stamped them on a cotton muslin fabric with letters L-O-V-E,
and machine stitched them to make pennants.
I embellished it with felt rose, a man and a woman sprinkled with love in a jar,
a heart button, some washi and twine.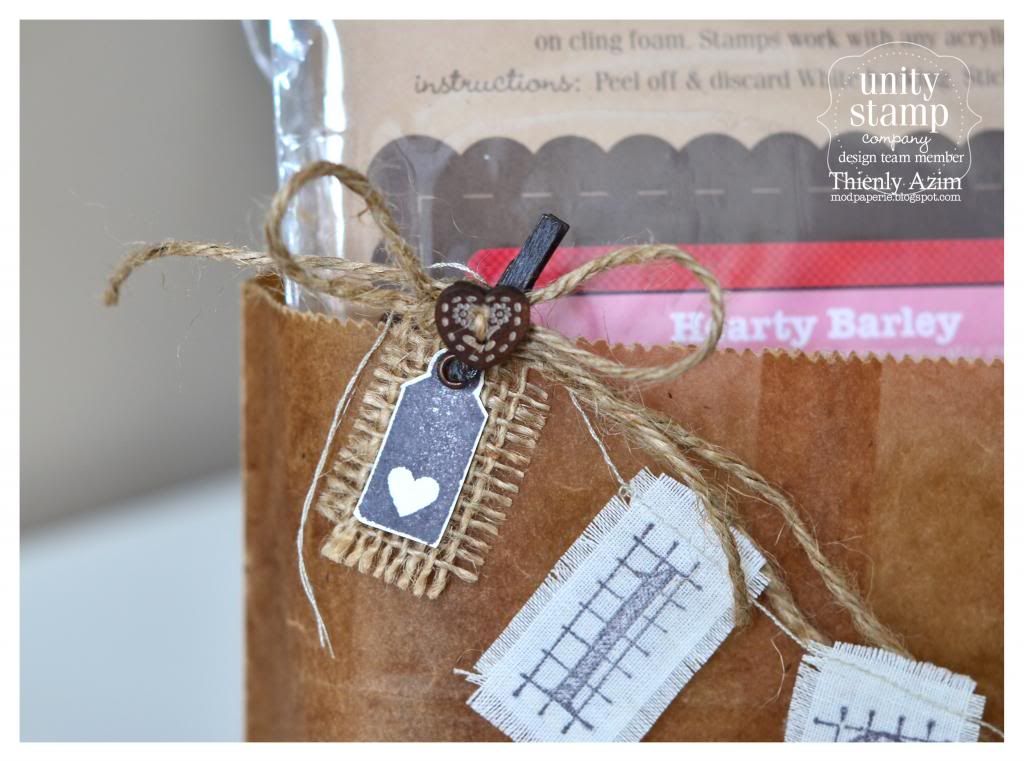 It's simple, but I think it's so cute!
Wouldn't you die to get some Unity stamps in this bag for Valentine's?
These followring stamp sets were used:
Anyway...
I dunno if any of you have been wondering...
I haven't been working as much with my cutter lately..
I'm MISSING working with my SVG files!!!
I've had some trouble with my current Sizzix eclips...
However, they are sending me out a replacement machine,
so that's what I'm waiting for!
Hopefully it arrives VERY SOON!
Meanwhile, have you seen the
latest kit
from SVG Cuts?
It's it the sweetest kit ever?
The strawberries look yummy,
and I LOVE the heart struck pencil Valentine.
So cute!!!
It's the
free gift
of the week with $9.98 purchase or more! :)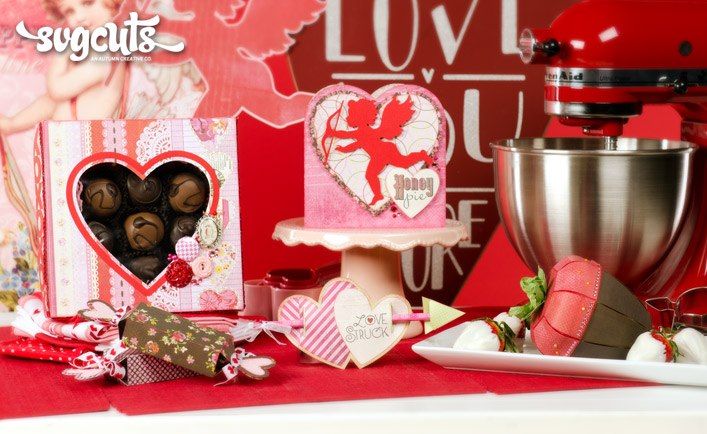 Alrighty - time for me to go check mail! lol...
Have a great Tuesday everyone!