So many SVG shops have been opening up recently online, but this shop is really special to me. This store -
SVGs by Bee
is owned/designed by my great friend, Belinda Brown. I don't know if you remember me blogging back in February about how I met her at California Adventure Disney Park while I was on my vacation down in LA.
I met her last year when she started stalking my blog. She would literally leave a comment on every single blog post that I did, and because I just started blogging, she really made my day especially all I got was 1 or 2 comments. We started corresponding, and in no time, we became really good friends.
So - yes, this girl, who I've only met online - dragged her whole family (took her kids out of school) and dragged her hubby to drive for over 2 hours each way to come see me! Really - isn't that amazing? If I came into your city - would you drive for 4 hours so you can see me??? You don't even know what I'm like, if I really look like the girl you see on FB - I could be this really old woman, or perverted guy! Well, I'd like to hear, "Of course!" - but I don't think that most people would! But wow - we (not just her and I - but our hubbies, our kids, and even my parents!) totally clicked and spent the whole day together. Ever since - it's been a very, very special friendship.
Anyway - this friend, which she goes by Bee - decided to learn Inkscape (I have NO idea how to even work that program) and design SVGs herself. How awesome is that? I'm so happy for her, and just a couple of weeks ago - her online store just launched!
Instead of just blogging and letting you know about her, I wanted to use her file so you can see how cute it is!
I used
The Fuzzy Bee
file to make a simple, yet cute shaped card. Here it is!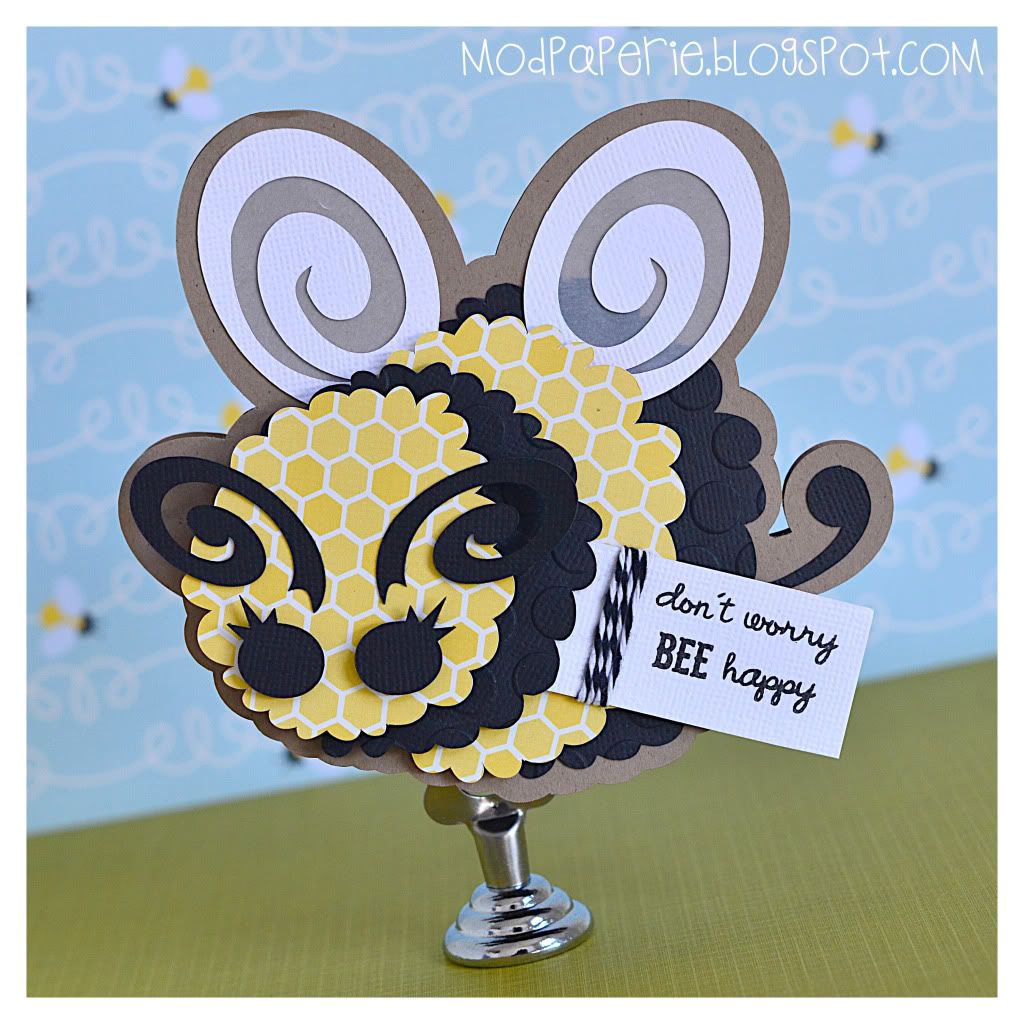 Isn't this cute??? This file is only a dollar!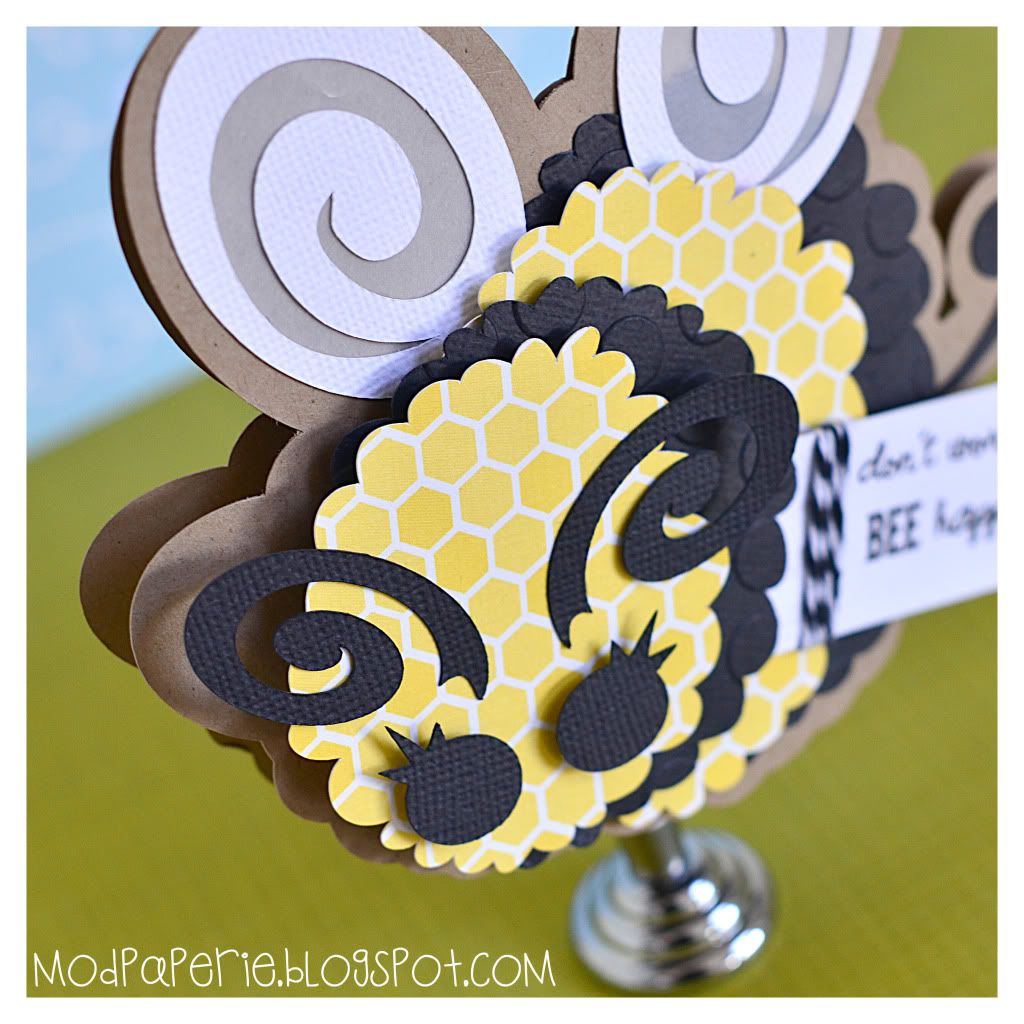 I made a shadow layer on MTC and cut two of them out, glued them together to make a card. Each of the layers have foam stickers to give dimension. The beehive paper is from Country Drive collection from Echo Park, the twine is from
Twisted Sugar Twine
, and the stamp is from My Thoughts Exactly's
The Birds and the Bees
. The wings have a vellum on the back layer, and the black body has been embossed with
Seeing Spots Cuttlebug
folder.
Oh, and while I was blogging the Paper Dolls, she designed SVGs for one of our weekly challenges! She made a really cute set of files for us:
This file is also sold in her store right now -
The house was Framed by a Heart & and a Button
!
With this file, I made embellishment for these
3D shoes
(the shoes file is from MyGrafico).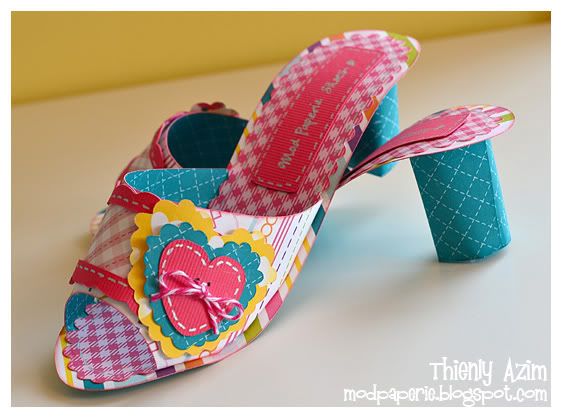 It really brings out these shoes, don't they?
As I said, she's just starting out, so stay tuned for more cute and orignal files in her
store
!
Please help me support my friend and go join her
FB page
, and let her know that I sent ya :) I want to give her all the love I can to wish her much success in her store.
Thanks girls!
Have a great day!